Dear Friends in Christ at Holy Spirit, St. Helen's, and St. Mary's,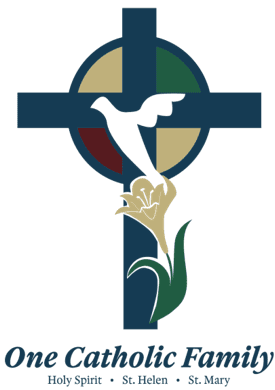 Now that Jesus has attracted a crowd (actually multiple gatherings of crowds) with his generous healings and cures, he begins to lay down the tenets of the Kingdom he has come to establish. Giving his disciples a sense of direction to complete their mission.
All human organizations need such directions. The Boy Scouts have the 12 points of the Scout Law. The United States has both the Declaration of Independence and the Constitution. A.A. has the 12 Steps. Baseball has a rule book and a bargaining agreement.
So, Jesus today lays out the key components of being one of his disciples. We call them, "The Beatitudes." They are eight blessings or steps towards pure happiness. They are invitations to seek out God in the very actions we do with and for others.
The first reading strongly suggests we should seek out God. The Beatitudes put God directly into our path by reminding us what is essential to our interactions with other human beings.
We find Him in the mirror image of His love expressed by the Beatitudes. Follow these 8 blessings and we find God's presence in our lives. Discovering His presence leads us to true happiness/joy. His joy is found in us!
The path to complete and satisfying joy is actually pretty simple, just follow the directions Jesus lays out in his Sermon on the Mount. (a.k.a. The Beatitudes).
Fr Tom