Dear Friends in Christ at Holy Spirit, St. Helen's, and St. Mary's,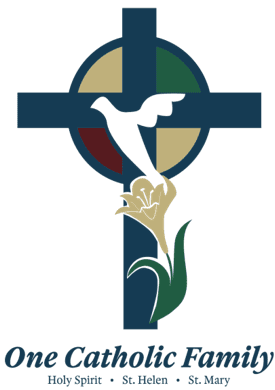 The Feast of the Holy Trinity offers us an opportunity to reflect on the mystery of the Divine Relationship and its connection to the Holy Eucharist.

As the First Letter of John points out so clearly, "God is love…" and "if we abide in love we abide in God." The Divine Relationship we call the Holy Trinity is the pure love of the Father, Son, and Holy Spirit. Although three persons, they live in such a state of perfect love that they live in perfect harmony as one Godhead.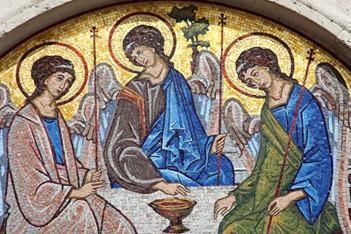 This unity of persons expressed in One God, is not merely a tenet of faith, it is a mystery of such a pure love that binds three distinct persons into one reality of that love. That mystery is the Holy Trinity.

The Eucharist we receive and participate in each week is an extension of this very mystery. The unity of persons continues in the unity of believers who devote themselves to God through the Eucharist. Our gathering around the Eucharistic table is a foreshadowing of our gathering around the heavenly banquet.

Our God, as Father, Son, and Holy Spirit, is drawing us to the heavenly feast through our participation in the Eucharist. It is there that we become one with God who desires to be one with us.
Fr Tom