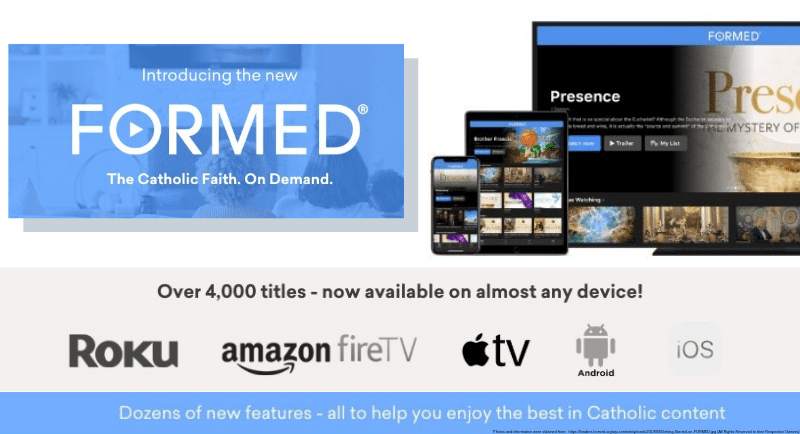 The Catholic Faith on Demand
Supporting thousands of movies, children's programs, ebooks, audio, parish programs and studies direct to your browser, mobile or connected device.
FORMED provides the very best Catholic content from more than 60 organizations to help parishes, families and individuals explore their faith anywhere.
It's free for you ………All you have to do is register under our Parish Subscription.  Go to https://formed.org/signup  or download the app on your device
Type in "Holy Spirit Crown Point"
Click on "Holy Spirit 7667 E 109th Crown Point, IN" in the drop box then hit "Next"
enter your name and email address then hit "Sign Up".
Tell your friends and family they can join up under as well otherwise they can join as an individual for a monthly fee.